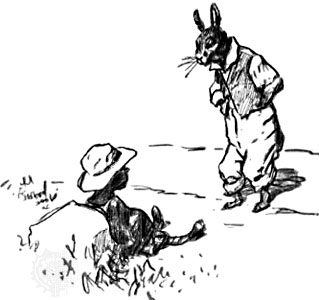 "Tar-Baby ain't sayin' nothin"
Here are three new articles on
the Computer Glitch triggered Welfare System Meltdown in Colorado
:
Daily Sentinel: Welfare snag a big threat, officials say Computer foul-ups prompt forecasts of looming disaster
By By GARY HARMON The Daily Sentinel
Friday, March 11, 2005
The state's $198 million computer system is closer to causing a disaster than it is to streamlining the benefits it's supposed to manage, a Mesa County commissioner said.

"I don't know if somebody is going to have to die before the state admits things aren't as rosy as it says," Commissioner Janet Rowland said.

In addition to flirting with disaster, the Colorado Benefits Management System is costing the county $185,000 a month in benefits that shouldn't be distributed, but nonetheless end up in food-stamp disbursements, Rowland said.

Recipients are required under a court order to spend the food-stamp money; they can't turn it back to the county, Rowland said.

While that's troubling enough, she said, even more disturbing is the chance that a computer foul-up could endanger a benefit recipient, Rowland said.

While the system has forced overpayments, it also has denied benefits to people known by Human Services Department staffers to qualify, she said.

Rowland said she has watched employees punch information into the computer, then seen the computer readout showing the exact opposite of the information that was put in.

A person whose readout at a benefits office shows him to be qualified for a prescription drug can go to a pharmacy and be denied the drug, she said. That's because the pharmacy, looking at exactly the same system, will see him as being ineligible for coverage.

That's where Rowland said she's worried that a computer foul-up could have lethal consequences.

The Colorado Benefits Management System was originally a California system that officials tried to transplant whole in Colorado.

The two states, however, have different requirements and different benefit patterns, and the system won't reconcile between them, said Rowland, who was public information officer for the Human Services Department before she was elected last year.

The system, for instance, recognizes only one other state in the union, so new arrivals in Colorado from any of the other 48 states all have to be logged into the system as having come from the one state it acknowledges.

"So everybody's coming in from Hawaii," she said.
Daily Sentinel: Welfare confusion making life hard for people in need
Saturday, March 12, 2005
Ten-year-old Mariah Ray's insulin is running low, and even though her mother has been assured she qualifies for Medicare coverage, she's getting worried.

Mackenzie Williams' grandfather canceled her surgery to straighten her eye and said he was preparing to move to Arizona. There, he said, state officials would work more efficiently to arrange 3-year-old Mackenzie's surgery.

The two girls illustrate the frustrations of parents and county officials trying to work their way around the state's $198 million Colorado Benefits Management System.

In both cases, officials at the Mesa County Human Services Department have filled out the computer work needed to show the girls' eligibility for medical benefits. In both cases, health-care providers have tapped into state-managed systems that are supposed to work with those at the Human Services Department and been told the girls were ineligible for benefits.

For the moment, said Mariah's mother, Brenda Kent, she and Mariah's father have enough insulin, but she's watching the level closely.

"It's like telling her, 'You're OK today; you can breathe,'" Kent said. "But it's starting to scare me."

Sue Tuffin, the acting director of the Human Services Department, said providers are in a Catch-22. They want to provide services and also want to be paid.

The system set up by the state simply doesn't talk to the system used by health-care providers, she said, even though they're intended to work together seamlessly.

In some cases, human-services officials have been able to have providers give services "on our word," Tuffin said.

Many health-care providers also are smarting, she said, some not having received payment since September.

A spokesperson for the state Department of Human Services couldn't be reached for comment.

James Williams said he can't wait much longer for Mackenzie to get surgery on her eye.

The older Mackenzie grows, the less chance that the surgery will be effective, he said.

James Williams had papers from the Mesa County Department of Human Services showing that his granddaughter, for whom he and his wife, Sue, have custody, qualified for state benefits to correct her eyes.

He also has a copy of a form from her eye doctor's office showing Mackenzie doesn't qualify for Medicare benefits.

It also shows her as being born in 1901, not in 2001, as is the case. Human Services records show the correct birthdate, he said.

The foul-up is driving him out of Colorado, Williams said.

"I'll wish 'em Merry Christmas and go on about my life and my granddaughter's life," Williams said. "Her safety and welfare are not something to be gambled with, and it upsets me when somebody else is willing to do that."
The Denver Channel: Lawmakers To Review Problems With New Welfare Computer
POSTED: 9:10 am MST March 13, 2005
DENVER -- State lawmakers expect to find out more about the problems with the state's new welfare computer system this week.

The $200 million Colorado Benefits Management System, which went online in September despite complaints of glitches from county workers, has been blamed for a backlog of nearly 30,000 cases.

State officials reported last week they've slashed the backlog by 68 percent, but advocates who sued the state say they're still getting many of reports of clinics going unpaid for services and people unable to get the help they need.

Sen. Bob Hagedorn, D-Denver, and Rep. Betty Boyd, D-Lakewood, have asked the two state agencies responsible for administering benefits -- the Department of Health Care and Financing and the Department of Health and Human Services -- to appear before members of the House and Senate health committees on Wednesday to explain what's been happening. Representatives of counties and health clinics are also expected to be at the meeting.

Hagedorn said he's especially worried about how the delays are affecting women seeking prenatal care. He cited the case of a woman who had to wait five months to be approved for Medicaid coverage. When she finally got a checkup at Exempla St. Joseph Medical Center, doctors discovered the baby had died in her womb.

Depending on what they hear this week, Hagedorn said, lawmakers could introduce legislation to help solve problems caused by the new computer.