Note:
Opinions expressed on this blog do not represent the Texas Health and Human Services Commission in any way.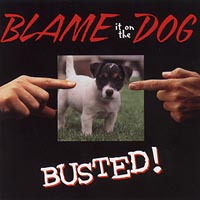 The Governor of Colorado hired Deloitte Consulting to find out
what went wrong with their new welfare computer software designed by EDS
. I knew that whatever they came up with, the finger of blame would not be heavily placed on EDS. Why? Because Deloitte has designed a
similarly flawed system in Texas
. When it blows up, perhaps Governor Perry will hire EDS to find out what went wrong here.
Denver Post Editorial:
System audit needs urgent follow-upA report on Colorado's faulty $200 million benefits system says the network can be fixed. Governor appoints a manager to shepherd the effort.


Did the state really need a $365,000 accounting audit to tell them that their sputtering new benefits system needs management oversight? That was one of the key recommendations by a group from Deloitte Consulting in a 145-page report released Friday. It seems a tad obvious - after all, the $200 million system hasn't worked right since it was put on line last fall.

Other recommendations will surely prove more valuable, but even so - in the better-late-than-never category - it was heartening to see Gov. Bill Owens create a position to oversee the Colorado Benefits Management System. The system was meant to streamline and speed the processing of $2 billion in benefits annually for some 600,000 people who are eligible for food stamps, old-age pension, Medicaid and other government aid. Owens appointed Republican Rep. John Witwer, a retired physician from Evergreen, to become the new system director in charge of management, planning and operations. Witwer will be paid $110,000 a year starting June 1. He immediately resigned his $30,000-a-year legislative post.

Panel to monitor progress

In addition, Owens issued an order creating a nine-member panel to see that the report's 90 or so recommendations are followed and to make new recommendations, if necessary.

The recommendations could take years to implement and come at a cost that the governor's office hasn't yet estimated. Among them are more training for county officials in charge of ensuring people get their benefits, reorganizing system operations such as help desks, and eliminating computer problems that result in people being improperly denied benefits.

The state paid for the report and so naturally it puts a surprising chunk of blame on county workers for being inadequately trained to use the system. Gilpin County Commissioner Jeanne Nicholson, who will represent counties on the new steering committee, said she was unhappy that the report placed so much of the burden on counties. When the system went online Sept. 1, some counties complained it was premature based on pilot tests which suggested the system wasn't ready. Nicholson said counties were very excited about integrating the old and new systems, "but we were concerned about starting before the new system was ready," she said.

System snafus caused a backlog of tens of thousands of cases. A judge ordered the state to clear the backlog and, as of Friday, Marva Hammons, executive director of the Department of Humans Services, claimed it had been reduced to 9,000 cases.

Surprisingly absent from the report were specific details related to the system architect, Electronic Data Systems. EDS was blamed by Gov. Owens last year for launching the system without adequate capacity. The attorney general is looking into whether EDS met its contractual obligations.

Senate Majority Leader Ken Gordon, D- Denver, said he is glad Witwer was picked to oversee the system. "The state needs to treat this like a crisis," Gordon said. "I like that they've hired John Witwer. This \[system\] isn't a normal government activity. This is life or death for some people."

Witwer is a former member of the Joint Budget Committee and a lawmaker known for being fair and honest. During Friday's briefing, he went to the heart of the matter by saying his first task would be to eliminate potential problems that the report said could be "life-threatening," such as clients not getting vital medication or treatment. Deloitte officials, when asked, said there was no evidence anyone has been harmed by the delays. Client advocates say many people have been harmed.

"My goal is to make sure that those people who are eligible for benefits get timely and accurate processing," Witwer said.

The report made a point of not assigning blame or saying "why" the problems occurred. State officials have made a point of not taking responsibility and continued to do the same.

"Mistakes were made"

During the unveiling of the report, Owens spokesman Dan Hopkins was asked about the lack of a management structure. Hopkins replied: "Mistakes were made in how it was structured. That's not to blame the people involved." The original system manager left before the system went online due in part to the state's budget problems, state officials said.

Only Karen Reinertson, executive director of the Department of Health Care Policy and Financing, on Friday suggested that perhaps the state had a role in the problems. Reinertson said that the four state employees in her department and 12 in the Department of Human Services who were assigned to deal with the system never worked on the system full-time. "It's not something you can come in and out of," Reinertson acknowledged. She went on to allow as how in the future, based on the recommendations, perhaps it's better to assign employees who can give it their full attention.

The bottom line in Friday's unveiling was two-fold. Deloitte's Tim Davis concluded that "obviously the system is not where we want it to be right now." But on the bright side he said the system can be fixed. "CBMS is stabilizing, and can become the tool envisioned when the project was first conceived."

Hurray. Now let's see some results.